Murray O. Batten Humanitarian Award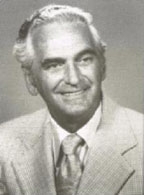 The Murray O. Batten Humanitarian Award is named in honor of Murray O. Batten, former Director of Special Education in the Michigan Department of Education. Nominations of deserving candidates are solicited and received by the ISD/ESA Board of Directors representative. A review committee is selected to critique the nominations with emphasis on the characteristics exemplified by Mr. Batten; Leadership, Honesty, Integrity and Dedication. This prestigious award is presented annually at the December MAASE meeting. The Batten Award was first presented in 1984.


---
An Amazing Career. . .
Following graduation from Wayne State University, Mr. Batten began his career serving as a teacher in the Detroit Public Schools. He then became a social worker in the psychological clinic and from there a teacher of emotionally disturbed children, all in the Detroit Public Schools.
He then moved to Lansing in 1960 where he joined the Michigan Department of Education as a consultant in special education. He was promoted to supervisor of federal assistance programs for persons with disabilities in 1971. In 1973, he became state director of special education, a position he held until 1981. Throughout his career, Mr. Batten was an outstanding leader in many state and national professional organizations. He was a recipient of the Marvin E. Beekman Award in 1982.
In His Honor. . .
Murray Batten had a reputation for being a kind, compassionate listener, who always sought the positive in those with whom he came in contact. After his untimely death in 1983, MAISEA decided to sponsor the Murray O. Batten Humanitarian Award.
The Award. . .
This award is given to practicing ISD/ESA special education administrators who emulate the qualities of honesty, integrity, trust, and compassion that were exemplified by Murray Batten throughout his lifetime.
This special award is dedicated at a special time of the year, which is most reflective of the ideals of this compassionate and caring man. The award will be presented at the MAASE meeting scheduled in February.
Nominations
Nominations for the Murray O. Batten Award are considered by the MAASE Murray O. Batten Award Committee. This committee is formed annually and is chaired by the MAASE Board of Directors ISD/ESA Representative.
---
2023 Murray O. Batten Humanitarian Award Winner
Kirsten Myers
Assistant Superintendent for Student Services, Kent Intermediate School District
Following is an excerpt of the presentation by Karlie Parker, Board of Directors ISD/ESA Representative:
Today I have the honor of introducing the 2023 Murray O'Batten Humanitarian Award winner. I want to thank the MAASE membership for nominating so many candidates this year and those that volunteered to review the nominations. Reading about the many contributions made by our members across the state has been a pleasure and I thank each and every one of you for the positive impact you have on our field.
The Murray O'Batten Award was started in 1984 in honor of Murray "Bud" Batten, a former State Director of Special Education who devoted his entire career to serving students with disabilities. Murray Batten Had a reputation for being a kind, compassionate listener who always sought the positive in those with whom he came in contact. Day in and day out he demonstrated the qualities of Honesty, Integrity, Trust, and Compassion. Qualities that recognize who we are, not just what we do. In classic Murray style, the Batten award is linked to the personal qualities of its annual recipient, not just their professional accomplishments.
Let's start with the following information about the personal characteristics of our winner:
Innovative, creative, goal oriented and collaborative are just a few words that colleagues used to describe our recipient. Our winner is known to be a leader that grows other leaders. Our recipient does so by inspiring their team to achieve more than they thought possible. This individual taps into staff potential, encourages, supports, and mentors. This leader has been instrumental in advancing the use of data to encourage special education administrators to reflect on student needs and a pathway to increase positive outcomes. These are just a few reasons why they have been successful at retaining and recruiting staff. No easy task for one of the larger counties in our state.
Let's learn a bit about our winner's background and involvements:
This recipient has been dedicated to their county as both a local special education director and ISD special education director. This recipient uses what they have learned at MAASE and SEILN to ensure that their county is informed and knowledgeable about best practices in the field. This transparent and open communication is appreciated by those that work with our recipient. This individual is a visionary……….maybe those skills started when they were an undergraduate student at Western Michigan University.
Let's learn a bit about our winner's leadership style:
Fierce and relentless are two additional words used to describe our recipient. This approach is seen not only in their professional lives, but extends to what you may see on the sidelines of their college aged children's sporting events.
Our nominee is known to lead with the truth, even when it is hard. They are willing to step in and do any work they are asking others to do. Our winner is known to have a tireless work ethic and always brings the focus back to improved outcomes for students with disabilities. Staff can be confident that best practices will be researched, trained and monitored for fidelity of implementation…………..people are used to going back to what the data tells them. This dedication to using data to promote educational practices for students with disabilities was developed during their graduate work at CMU.
There is no doubt that HER relentless advocacy will extend well beyond today and that SHE will continue to exemplify the core values of the Murray O' Batten Humanitarian award.
MAASE colleagues, our 2022-23 Batten award winner is…..Assistant Superintendent of Student Services at Kent ISD….. Kirsten Myers"
Past Murray O. Batten Humanitarian Award Winners
2021 Jeff Reinelt
2020 David Krantz

2019 Donna Jones
2017 Beth Alberti
2016 John Bretschneider
2015 Cherie Wager
2014 Eric Hoppstock
2013 Dawn Bentley
2012 Ann Walton
2011 Laurie Jefsen
2010 Janis Weckstein
2009 Randy Schantz
2008 Sharon Melko
2007 Pamela Zandt
2006 Diane Heinzelman
2005 Greg LaMore
2004 Laurie VanderPloeg
2003 Scott Hubble
2002 Wayne Buletza
2001 Mike Contat
1999 Ruggero Dozzi
1998 Jeff Siegel
1995 George Barnes
1994 Fred Chappell
1993 Jay Leach
1992 Harry Grether
1991 Marge Joslin
1990 Tom Howard
1989 Jerry Reimann
1988 Ed Birch
1987 Gene Thurber
1986 Annlee Decent
1985 Richard Baldwin
1984 John Mader